Combined Vision and Hearing Loss (CVHL)
Donate Today!
Over 200,000 individuals in Arizona are Blind or Visually Impaired. Make a donation today to support the mission of ACBVI in changing lives!
Donate Today
What is Combined Vision and Hearing Loss?
There is the misperception about Deaf Blind of those who are like Helen Keller. When in fact, there is a large spectrum within the CVHL community. According to Colorado Department of Education:
"Deafblindness is a combination of vision and hearing loss. Deafblindness encompasses a spectrum from mildly hard of hearing plus mildly visually impaired to totally deaf and blind or combinations of the severity of vision and hearing loss. It is rare that an individual with deafblindness would be completely blind and completely deaf. Either the vision and/or the hearing loss can be present at birth or acquired."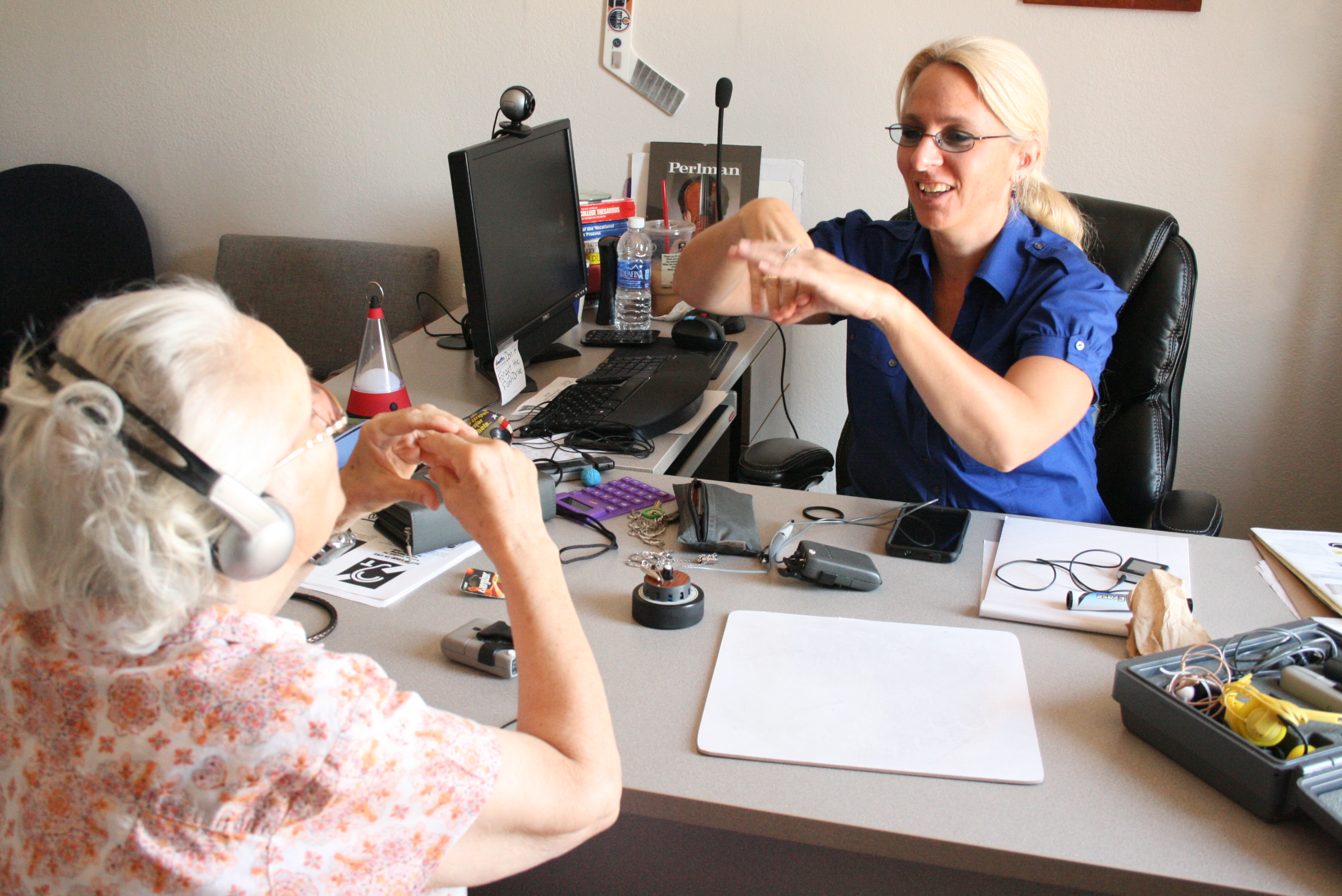 How do you know if you have CVHL?
If you have any hearing loss that makes it difficult to hear with background noise or American Sign Language is your primary language.
If your vision is no better than 20/200, this is considered legally blind. A person with is considered legally blind if the central vision is no greater than twenty degrees (i.e., limited peripheral vision and appears to be seeing things as if looking through a tube or straw).
How Does It Impact Day to Day Life?
Communication

Access to information
Mobility

Access to community
Access to Resources

Awareness of technology
Awareness of community resources
Independence

Awareness within the community
Lighting

Too little/much light
Specialized